Manager Biographies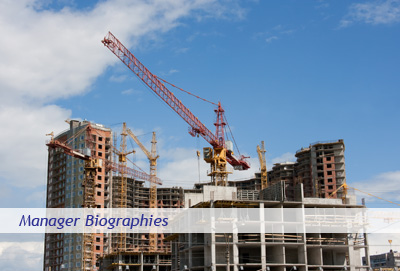 Rebecca J. Pelino, Co-Founder/Managing Partner
Rebecca is a founding partner and Managing Partner with Capital Investment Advisors (CIA). She is responsible for CIA's acquisitions, manages deal origination and capital sourcing. She oversees all project management activities, contracts management as well as the leasing and sales efforts for CIA.
Prior to forming Capital Investment Advisors, Rebecca was a managing partner in a land development firm who developed, owned and sold over $140M of residential land for development. She holds a Class A General Contractors License and has been involved in new construction projects and renovations of multifamily projects, commercial projects, and single family detached homes since 1989. Ms. Pelino began her career as a commercial real estate broker and worked for a national commercial real estate firm in their large asset sales department.
Rebecca has a Bachelor of Arts degree in Economics and Finance from Saint John Fisher College. She currently is on the Business Advisory Board of John Marshall Bank.
Stephen A. Bannister, Co-Founder/Managing Partner
Steve is a founding partner of Capital Investment Advisors (CIA). Prior to forming Capital Investment Advisors, LLC, Mr. Bannister was the Chief Investment and Finance Officer for a regional real estate developer and responsible for the investment and finance activities of a diverse portfolio of residential, commercial, multi-family, and retail properties with a combined value in excess of $500M. Mr. Bannister has extensive expertise in land development, construction, and entitlement activities for all real estate disciplines. Additionally, he has been actively involved in the entitlement and development activities of in excess of 5,000 building lots. This expertise in land use affords the company a vast knowledge of value add opportunities for income assets which are underutilized. He is very experienced with bank note acquisitions, restructurings, and all phases of acquisition of investment assets and benefits from relationships with many institutional and national lenders and real estate investors.
Mr. Bannister is also a Certified Public Accountant with undergraduate degrees in Accounting and Mathematics. He is a member of the American Institute of Certified Public Accountants, the National Association of Home Builders, and holds a Virginia real estate broker's license.